On Dienstag, 28. August 2018 15:53:05 CEST Nicolas Pomarède wrote:
> Current max limit could be raised above 256 MB if it doesn't create any
> problem with TOS
There is a problem with mint & active MP protection currently, which i'm working on, but in general, it works: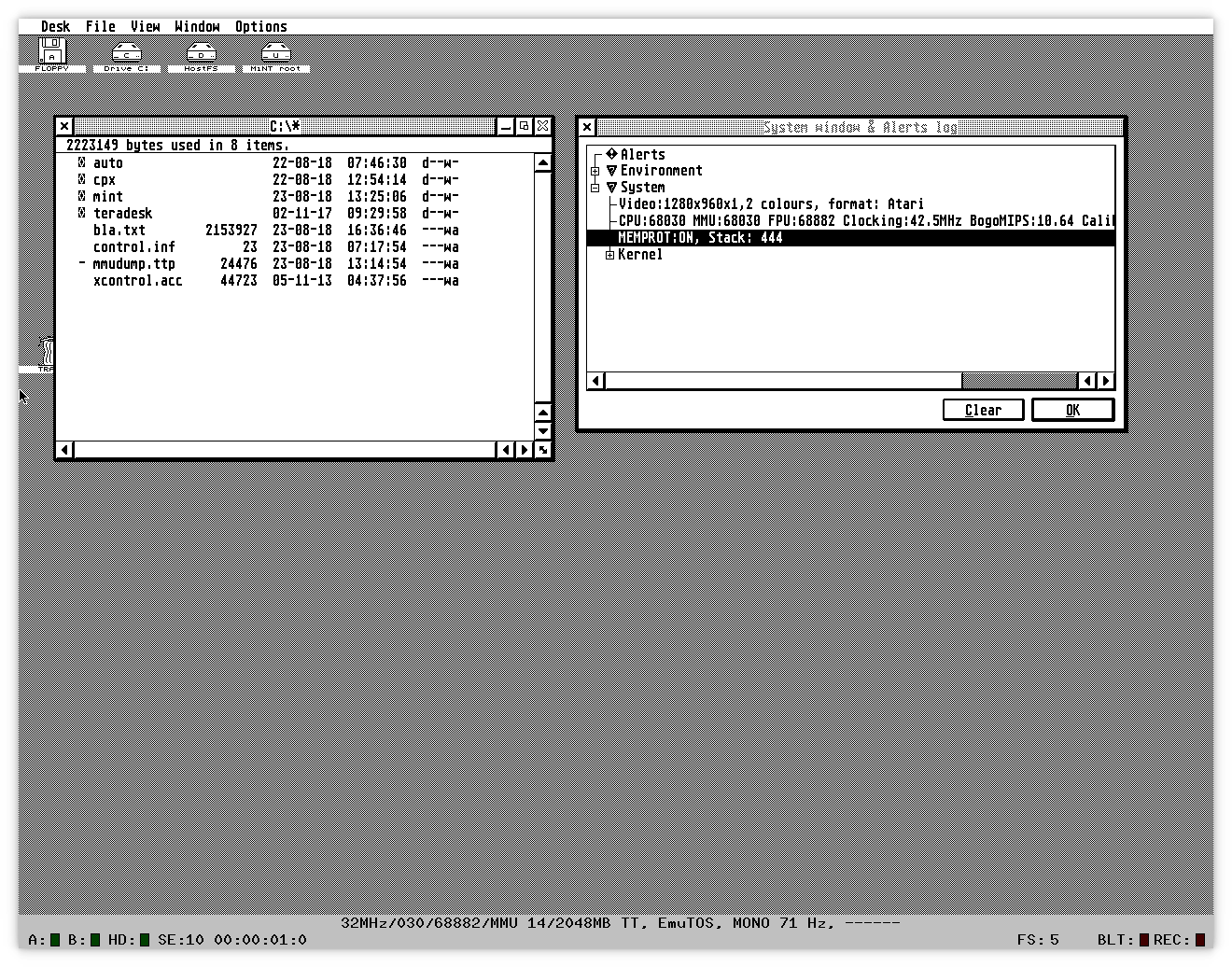 >and there's no crash when desktop appears.
See my other message, seems to be solved when increasing the message line buffer.